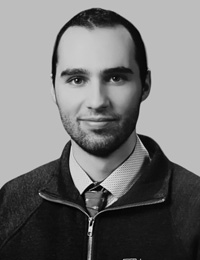 Anthony Malbrecht MPT, BScKin
Anthony Graduated with a Master's degree in Physiotherapy from UBC in 2022. Prior to this, Anthony attended Western University in his hometown of London, Ontario where he received a bachelor's degree of Kinesiology in 2019. Anthony has furthered his education by completing certifications in Upper/Lower Extremity Myofascial Release and the Advanced Integrated Musculoskeletal Level One manual therapy certification from the Canadian Physiotherapy Association.
Anthony has experience working as an athletic trainer with both elite and recreational athletes. This includes athletes who have competed in the NBA, NCAA DIVISION I basketball, Canadian Hockey League, U sports Varsity Hockey, and local recreational sports leagues. Much of Anthony's focus and passion lies in helping clients improve the way they move and feel in recreational and workplace settings, along with competitive sport. He believes in adapting his treatment methods to match the client's individual needs and goals. His rehabilitative philosophy involves a thorough assessment followed by targeted manual therapies and movement training to efficiently work towards a client's goals. Anthony also believes in optimizing lifestyle and ergonomic factors to encourage continued participation in work and recreational activities during the rehabilitative process.
Anthony is new to Kelowna and is enjoying exploring local businesses and the surrounding area. He spends much of his time golfing, playing tennis, skiing, and finding new locations to hike and camp. He's looking forward to discovering more opportunities to become involved in the Okanagan communities.