Lake Country Physiotherapists
Graham is a registered physiotherapist and co-owner of Sun City Physiotherapy. Graham has been the manager of our Sun City Winfield clinic since 2008. Prior to moving to Lake Country, Graham worked for almost two years overseas as …
Tamara grew up in the town of Ladner, BC and came to Lake Country in pursuit of its outdoor lifestyle and incredible community. She graduated from the Masters of Physical Therapy program at UBC and spent many years as a fitness instructor before entering the world of physiotherapy; you will likely still catch her performing the occasional hamstring-repeater or grapevine as she moves around the Winfield clinic.
Nikolina completed her Masters of Physical Therapy program at the University of British Columbia and has worked as a Physiotherapist in Prince George and the Kootenays. She has recently moved back to Lake Country to be closer to family and enjoy all that the Okanagan has to offer.
Jon was born in Ontario and moved to Lake Country in 1996. From a young age he was interested in physical activity, and grew up playing soccer and hockey. Jon further developed his passion for competition when he attended nationals for soccer with Team B.C…
Prairie transplant to orchard country, Kendra has worked in private physiotherapy practice since arriving in Lake Country in 2017. She was inspired to pursue physiotherapy as a profession in 2002 – her temporary role as Director of Dance at PEI's College of Piping and Celtic Performing Arts of Canada afforded her the opportunity…
Mitch grew up in Sydney, Australia where he completed his studies in Exercise Physiology at the University of NSW before continuing on to complete his Doctorate of Physiotherapy at Macquarie University. During his studies he practiced as an Exercise Physiologist in a rheumatology focused clinic and as a sports trainer for a soccer team and semi-professional rugby union club…
Lake Country / Winfield Registered Massage Therapist
Nadine Robinson RMT
Nadine is originally from North Vancouver, Studied at the West Coast College of Massage Therapy. Has been practicing for over 23 years as an RMT.
Through all her Years of experience she pulls from a variety of techniques when treating her clients.
Lake Country Kinesiologists
Chris is passionate about what he does professionally and has furthered his knowledge and skill set to improve his ability to assist his clientele through continuing education; and in particular through training with the CHEK institute, where he learned an integrative approach of bio-mechanical assessment, exercise prescription, and nutrition and lifestyle coaching.
Laney graduated from the University of British Columbia with a bachelor
'
s degree in Human Kinetics. She graduated with a dual degree in both majors of Health Behaviour Change and Clinical Exercise Physiology…
Sun City Physiotherapy Nutritional Services / Dietitian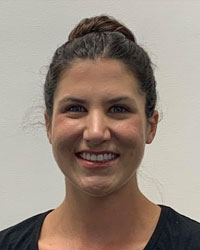 Madison Wood is a Registered Dietitian dedicated to providing compassionate, individualized nutrition care for the past 7 years. She holds a BSc with Honours Specialization in Foods and Nutrition from Western University in London, Ontario and completed her comprehensive post-graduate dietetic internship at the Northern Ontario School of Medicine…
Sun City Physiotherapy Counselling / Mental Health Clinician
Louise's passion for pursuing her own wellness is a long-standing core value. When she recognized a desire to support others in pursuing wellness, this was Louise's first nudge to pursue a career in health care. After growing up in a small Kootenay-Boundary town, Louise pursued a Bachelor of Science in Nursing at Thompson Rivers University in Kamloops…
Lake Country Clinic Reviews
We all get aches and pains. Many of us have tight muscles. So what's an effective treatment your physiotherapist can provide? Acupuncture and Intra-Muscular Stimulation (IMS) are two effective treatment options. They are used to treat a variety of conditions such as...
Intramuscular Stimulation (IMS): What is it and how can it help get rid of your chronic pain? In this article I am going to focus on the treatment of chronic muscle and nerve pain and why it can be so difficult to find a solution for this type of pain. It is estimated...
With all of this mild weather we have been experiencing in the Okanagan it really does feel like spring is just around the corner. I'm sure many of you have started to do some work in your yards in preparation for the gardening season. Each year during the start of...
Trains, planes and car rides to visit friends and family; sitting down for a big turkey meal; sledding or hitting up the ski hill on snowy days; lounging around on Christmas morning admiring the tree and wrapped presents – this all sounds like a perfect holiday. While...