Welcome to Sun City Physiotherapy.
We strive to be the Okanagan's leader in client focussed care and recovery. Through collaborative care planning, our team of compassionate and skilled professionals work closely with our clients, keeping our community moving for life.
All Locations: Monday to Friday 7am – 8pm
Glenmore Physiotherapists
Jay is a graduate of the University of British Columbia's School of Rehabilitation Medicine class of 1994. He spent five years working in the United States in various Sports and…
Rob grew up in Victoria, attending the Lambrick Park High School Baseball Academy. Through sports and academics he created a passion to pursue physiotherapy as a career. He is a UBC-Okanagan alumni, graduating with a Bachelors Degree in Human Kinetics. After spending…
Gabrielle Milot-Lavergne M. Sc. PT, Vestibular Rehab, TMJ Rehab, Sports First Responder Gabrielle graduated with a Bachelor's and Master's degree in physiotherapy from Université Laval in Quebec City. …
I'm an outdoors and movement enthusiast and I love to help people get back to pain free movement! My passions include distance running, hiking, tennis, curling, and beach volleyball...
Chris is passionate about what he does professionally and has furthered his knowledge and skill set to improve his ability to assist his clientele through continuing education; and in particular through training with the CHEK institute, where he learned an integrative approach of bio-mechanical assessment, exercise prescription, and nutrition and lifestyle coaching.
Phyical Therapis
t Support Worker
Mitch grew up in Sydney, Australia where he completed his studies in Exercise Physiology at the University of NSW before continuing on to complete his Doctorate of Physiotherapy at Macquarie University. During his studies he practiced as an Exercise Physiologist in a rheumatology focused clinic and as a sports trainer for a soccer team and semi-professional rugby union club.
Sun City Physiotherapy Nutritional Services / Dietitian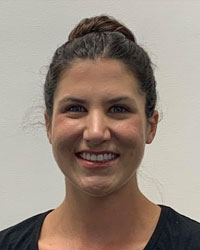 Madison Wood is a Registered Dietitian dedicated to providing compassionate, individualized nutrition care for the past 7 years. She holds a BSc with Honours Specialization in Foods and Nutrition from Western University in London, Ontario and completed her comprehensive post-graduate dietetic internship at the Northern Ontario School of Medicine…
What is Achilles Tendonitis? Achilles tendonitis is a painful condition that results from an imbalance between tissue wear and repair in the Achilles tendon - at the back of the ankle. It usually develops slowly over time, although symptoms can come on quite suddenly....
read more
For most women, menopause begins between the ages of 45 and 55, and it is defined by the lack of a menstrual cycle for 12 months. This is a time to take care of yourself by making healthy lifestyle choices. Food and nutrition play significant roles in the health and...
read more
We all get aches and pains. Many of us have tight muscles. So what's an effective treatment your physiotherapist can provide? Acupuncture and Intra-Muscular Stimulation (IMS) are two effective treatment options. They are used to treat a variety of conditions such as...
Intramuscular Stimulation (IMS): What is it and how can it help get rid of your chronic pain? In this article I am going to focus on the treatment of chronic muscle and nerve pain and why it can be so difficult to find a solution for this type of pain. It is estimated...