Downtown Kelowna Physiotherapists
Kevin Bos is a co-owner of Sun City Physiotherapy and has been working as a physiotherapist for over 17 yrs. He graduated from the University of British Columbia in 1996 with a Bachelors of Science in Physical Therapy …
Robina Palmer is a registered Physiotherapist and co-owner of Sun City Physiotherapy.Robina is a graduate of University of British Columbia's School of Rehabilitation Medicine. She has practiced in sports and orthopaedic rehabilitation…
Paige graduated with a Masters in Physiotherapy from the University of British Columbia and Bachelor of Human Kinetics from UBC Okanagan. She has experience working as a kinesiologist prior to completing her master's and …
Doug has been practicing physiotherapy for over 12 years after graduating in 2008 from the University of East London in the UK. He gained a variety of experience and expertise working in large hospitals in England, …
Philip has been practicing physiotherapy for 15 years since qualifying from the University of the Western Cape in Cape Town, South Africa in 2006.  He has worked at numerous private hospitals in Cape Town…
Chris graduated with a Masters degree in physiotherapy from UBC in 2017, followed by
Certification in Hand Therapy…
Anthony Graduated with a Master
'
s degree in Physiotherapy from UBC in 2022. Prior to this, Anthony attended Western University in his hometown of London, Ontario where he received a bachelor
s degree of Kinesiology in 2019…
Skylar graduated from UBC
'
s Master of Physical Therapy – North in the fall of 2022. Her journey through the program was unique as the majority of her training occurred in Northern and Rural regions of British Columbia…
Downtown Kelowna Registered Massage Therapist
Richard is a Registered Massage Therapist and graduate of the Vancouver School of Massage Therapy.  As an avid runner and cyclist, Richard recently moved from Vancouver to Kelowna to enjoy more of Kelowna's drier, sunnier climate and great outdoor lifestyle. …
Glenmore Physiotherapists
Jay is a graduate of the University of British Columbia's School of Rehabilitation Medicine class of 1994. He spent five years working in the United States in various Sports and…
Rob continued his education at UBC in Vancouver graduating with a Masters Degree in Physical Therapy. Rob's approach to physiotherapy involves a combination of hands on manual therapy, client education, and rehabilitative exercises. Taking time to listen to his clients and…
Gabrielle Milot-Lavergne M. Sc. PT, Vestibular Rehab, TMJ Rehab, Sports First Responder Gabrielle graduated with a Bachelor's and Master's degree in physiotherapy from Université Laval in Quebec City…
I'm an outdoors and movement enthusiast and I love to help people get back to pain free movement! My passions include distance running, hiking, tennis, curling, and beach volleyball...
Tracey has been practicing physiotherapy for almost 30 years since graduating from McMaster University in Hamilton, Ontario. She holds a Post Graduate Science Degree in Physiotherapy and an Undergraduate degree in Kinesiology with a major in sports medicine…
Chris graduated with a Masters degree in physiotherapy from UBC in 2017, followed by
Certification in Hand Therapy…
Skylar graduated from UBC's Master of Physical Therapy – North in the fall of 2022. Her journey through the program was unique as the majority of her training occurred in Northern and Rural regions of British Columbia…
Lake Country / Winfield Physiotherapists
Graham is a registered physiotherapist and co-owner of Sun City Physiotherapy. Graham has been the manager of our Sun City Winfield clinic since 2008. Prior to moving to Lake Country, Graham worked for almost two years overseas as …
Tamara grew up in the town of Ladner, BC and came to Lake Country in pursuit of its outdoor lifestyle and incredible community. She graduated from the Masters of Physical Therapy program at UBC and spent many years as a fitness instructor before entering the world of physiotherapy; you will likely still catch her performing the occasional hamstring-repeater or grapevine as she moves around the Winfield clinic.
Nikolina completed her Masters of Physical Therapy program at the University of British Columbia and has worked as a Physiotherapist in Prince George and the Kootenays. She has recently moved back to Lake Country to be closer to family and enjoy all that the Okanagan has to offer.
Jon was born in Ontario and moved to Lake Country in 1996. From a young age he was interested in physical activity, and grew up playing soccer and hockey. Jon further developed his passion for competition when he attended nationals for soccer with Team B.C…
Prairie transplant to orchard country, Kendra has worked in private physiotherapy practice since arriving in Lake Country in 2017. She was inspired to pursue physiotherapy as a profession in 2002 – her temporary role as Director of Dance at PEI's College of Piping and Celtic Performing Arts of Canada afforded her the opportunity…
Lake Country / Winfield Registered
Massage Therapist
Nadine Robinson RMT
Nadine is originally from North Vancouver, Studied at the West Coast College of Massage Therapy. Has been practicing for over 23 years as an RMT. Through all her Years of experience she pulls from a variety of techniques when treating her clients.
Lower Mission Physiotherapists
Lower Mission Registered Massage Therapist
Continuing his education to further enhance his skills and understanding of human anatomy, Ryan is well versed with myofascial and trigger point release techniques, joint mobilizations, Swedish and deep tissue massage. His careful assessment and active listening skills are key to tailoring treatments for each client. He values building a relationship based on mutual trust and open communication.
Physical Therapist Support Worker
Mitch grew up in Sydney, Australia where he completed his studies in Exercise Physiology at the University of NSW before continuing on to complete his Doctorate of Physiotherapy at Macquarie University. During his studies he practiced as an Exercise Physiologist in a rheumatology focused clinic and as a sports trainer for a soccer team and semi-professional rugby union club…
Sun City Physiotherapy Nutritional Services / Dietitian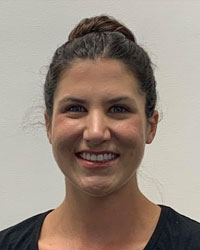 Madison Wood is a Registered Dietitian dedicated to providing compassionate, individualized nutrition care for the past 7 years. She holds a BSc with Honours Specialization in Foods and Nutrition from Western University in London, Ontario and completed her comprehensive post-graduate dietetic internship at the Northern Ontario School of Medicine…
Sun City Physiotherapy Kinesiologists
Chris is passionate about what he does professionally and has furthered his knowledge and skill set to improve his ability to assist his clientele through continuing education; and in particular through training with the CHEK institute, where he learned an integrative approach of bio-mechanical assessment, exercise prescription, and nutrition and lifestyle coaching.
Laney graduated from the University of British Columbia with a bachelor
'
s degree in Human Kinetics. She graduated with a dual degree in both majors of Health Behaviour Change and Clinical Exercise Physiology…