Welcome to Sun City Physiotherapy.
We strive to be the Okanagan's leader in client focussed care and recovery. Through collaborative care planning, our team of compassionate and skilled professionals work closely with our clients, keeping our community moving for life.
All Locations: Monday to Friday 7am – 8pm
Lake Country / Winfield Physiotherapists
Graham is a registered physiotherapist and co-owner of Sun City Physiotherapy. Graham has been the manager of our Sun City Winfield clinic since 2008. Prior to moving to Lake Country, Graham worked for almost two years overseas as …
Tamara grew up in the town of Ladner, BC and came to Lake Country in pursuit of its outdoor lifestyle and incredible community. She graduated from the Masters of Physical Therapy program at UBC and spent many years as a fitness instructor before entering the world of physiotherapy; you will likely still catch her performing the occasional hamstring-repeater or grapevine as she moves around the Winfield clinic.
Nikolina completed her Masters of Physical Therapy program at the University of British Columbia and has worked as a Physiotherapist in Prince George and the Kootenays. She has recently moved back to Lake Country to be closer to family and enjoy all that the Okanagan has to offer.
Jon was born in Ontario and moved to Lake Country in 1996. From a young age he was interested in physical activity, and grew up playing soccer and hockey. Jon further developed his passion for competition when he attended nationals for soccer with Team B.C…
Prairie transplant to orchard country, Kendra has worked in private physiotherapy practice since arriving in Lake Country in 2017. She was inspired to pursue physiotherapy as a profession in 2002 – her temporary role as Director of Dance at PEI's College of Piping and Celtic Performing Arts of Canada afforded her the opportunity…
Lake Country / Winfield Registered Massage Therapist
Nadine Robinson RMT
Nadine is originally from North Vancouver, Studied at the West Coast College of Massage Therapy. Has been practicing for over 23 years as an RMT.
Through all her Years of experience she pulls from a variety of techniques when treating her clients.
Lake Country / Winfield 
Kinesiologist
Chris is passionate about what he does professionally and has furthered his knowledge and skill set to improve his ability to assist his clientele through continuing education; and in particular through training with the CHEK institute, where he learned an integrative approach of bio-mechanical assessment, exercise prescription, and nutrition and lifestyle coaching.
Phyical Therapis
t Support Worker
Mitch grew up in Sydney, Australia where he completed his studies in Exercise Physiology at the University of NSW before continuing on to complete his Doctorate of Physiotherapy at Macquarie University. During his studies he practiced as an Exercise Physiologist in a rheumatology focused clinic and as a sports trainer for a soccer team and semi-professional rugby union club.
Sun City Physiotherapy Nutritional Services / Dietitian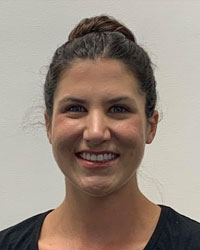 Madison Wood is a Registered Dietitian dedicated to providing compassionate, individualized nutrition care for the past 7 years. She holds a BSc with Honours Specialization in Foods and Nutrition from Western University in London, Ontario and completed her comprehensive post-graduate dietetic internship at the Northern Ontario School of Medicine…
Lake Country Clinic Reviews
Intramuscular Stimulation, or IMS for short, is a technique used by physiotherapists since it was developed in the 1970's in Vancouver by the pain specialist Dr. Chan Gunn. IMS is a total system for the assessment and treatment of chronic musculoskeletal pain that has...
No Results Found
The page you requested could not be found. Try refining your search, or use the navigation above to locate the post.